Torrey Maldonado, a friend who is a teacher and Christopher Award-winning children's book author, shared some thoughts on the meaning of Juneteenth, along with some other writers he knows.
Here's what he had to say...
"Heading into Juneteenth, I had dinner with a friend. Lots of laughs, no. Business. At some point, us joking turned into him saying, "I gave my staff off for Juneteenth. But I want to write a letter to them about why. What would you say? What does Juneteenth mean to you?" I felt two things. First, he's the Executive Director of a human rights organization so it makes sense that his employees get a day off for a holiday that recognizes our humanity. Second, the history teacher in me got fired up to explain Juneteenth.
I've taught history for over twenty years and wanted to say, "Juneteenth is the promise of freedom for enslaved Black people that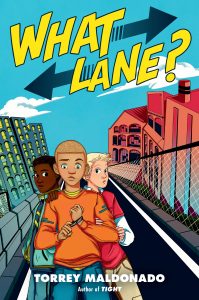 wasn't kept until two years after the Emancipation Proclamation" then something inside steered me to do something else—compare notes. Because I hoped to learn if what we experienced today connected us to Juneteenth. So, I gave his question back to him, "What does Juneteenth mean to you?" He shared and each time he spoke I nodded, "Same" because we both experienced what he said. "Didn't celebrate it. Didn't know about it. People around us didn't either. And schools didn't teach Juneteenth." But even though we both were born and raised in New York City housing projects, which are very different from the Texas birthplace of Juneteenth, our chat revealed deeper, everlasting connections to Juneteenth.
For starters, our ancestors survived slavery and promises were made to our people that were not kept and still keep us from being fully free. "Liberty and justice for all' was never fully applied to our families. Our pre-Juneteenth dinner strengthened a feeling in me that Juneteenth is history yet it's also right now."
Click here to see the entire post, with thoughts from several other writers.